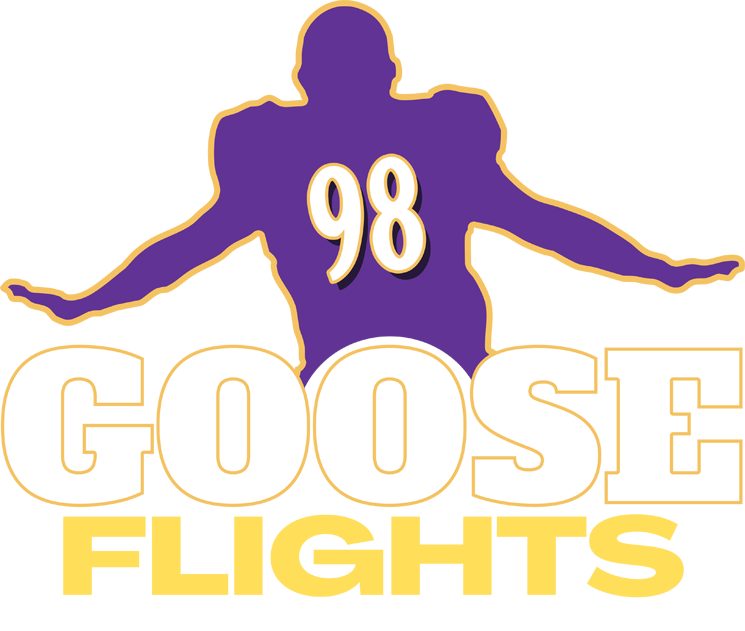 About Goose Flights
Goose Flights, a 501 (c)(3) organization, founded by Tony Siragusa's three children, seeks donations in order to charter private jets for a charitable cause.
Goose Flights was the vision Tony "Goose" Siragusa had just months before his passing in 2022, and, like everything Tony did in his 55 years, his vision was BIG. Tony was always passionate about giving back. As co-founder of Titan Aviation Group and the company's Chief Marketing Officer, he saw an opportunity to utilize private jet charter, along with the reach of his platform, to benefit others.
There were several foundations that were close to Tony's heart, especially the organizations for the benefit of children. With Goose Flights, Tony envisioned raising money for children with terminal illness to safely, reliably, and comfortably transport them to doctor appointments, hospitals, and dream vacations, in a luxury jet. Ultimately, his mission was to provide children and young adults battling an illness with a jet charter experience that would remind them to never stop dreaming BIG.
While Tony himself was not able to carry out his vision, his three children, Samantha, Anthony, and Ava, along with his wife, Kathy Siragusa, are making sure his dream becomes a reality. In 2022, they founded Goose Flights to honor their father/husband's legacy. They hope to spread light throughout the world, like Tony always did, one jet charter at a time.
Tony's family looks forward to expanding Goose Flights to touch the lives of as many people as possible. This includes working not only with children battling terminal illness', but also veterans, first responders, NFL alumni, and other organizations that were close to Tony's heart. Please join them in helping others to celebrate life and never stop dreaming BIG, in memory of the one and only "Goose."
Mission
Providing individuals with terminal illness safe and reliable access to healthcare facilities, hospitals, and vacation destinations via jet charter transportation. We aim to remind those who are fighting a battle to never stop dreaming BIG.