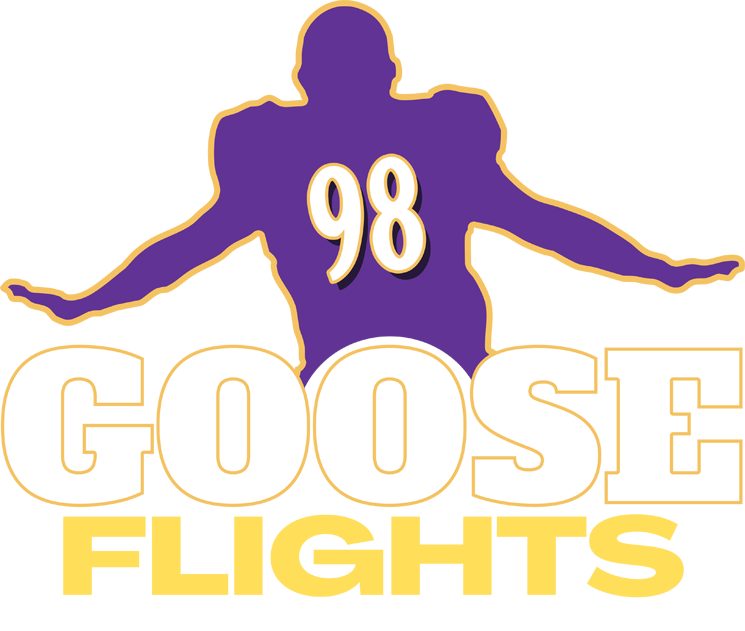 Mission
Our mission is to provide non-emergency medical transportation accommodations for individuals confronting severe illnesses. Through the utilization of jet charters, car services, gas cards, and more, we aim to transport in environments that are clean, safe, and stress-free. Our commitment lies in alleviating the financial burden of transportation while offering support during challenging times.
Tony Siragusa and His Vision
Tony Siragusa was a true legend in the world of football, renowned for his remarkable achievements as a Defensive Lineman. He secured his place in history as a pivotal member of the Baltimore Ravens' Super Bowl XXXV championship team. Beyond his on-field prowess, Tony's expertise and charisma extended to his role as a sideline analyst for FOX Sports, where he continued to captivate fans with his insights and passion for the game. In June of 2022, the sports world suffered a profound loss as Tony unexpectedly passed away at 55 years old, leaving behind an incredible legacy of football greatness. Yet, his departure also left a vision for giving back and making a positive impact on the world, a vision that is now known as Goose Flights. Founded by Tony's devoted wife and children, Goose Flights stands as a 501(c)(3) foundation, a living tribute to his legacy. This foundation is dedicated to realizing his vision of making a meaningful difference through charitable efforts, especially in the realm of private jet charter and all other transportation.
Meet Goose Flights Recipient, ANDREW
At just 19 years old, Andrew has faced an incredibly challenging battle against osteosarcoma, an exceptionally rare form of bone cancer. To halt the cancer's progression, he endured life-altering surgeries that required immense courage and strength. With only five specialists nationwide capable of performing the intricate procedures he needed, Andrew and his family embarked on a journey to Texas for his surgeries. After months of rigorous treatment and recovery, Andrew's determination paid off. Given the approval to return home, Goose Flights stepped in to ensure Andrew's safe and stress-free journey. Coordinating both private ground transportation and private jet charter, Andrew and his family were provided with a seamless and comfortable passage back home. This service not only alleviated the logistical challenges of their trip but also contributed to creating an environment where Andrew could focus on his recovery without the added burden of travel concerns.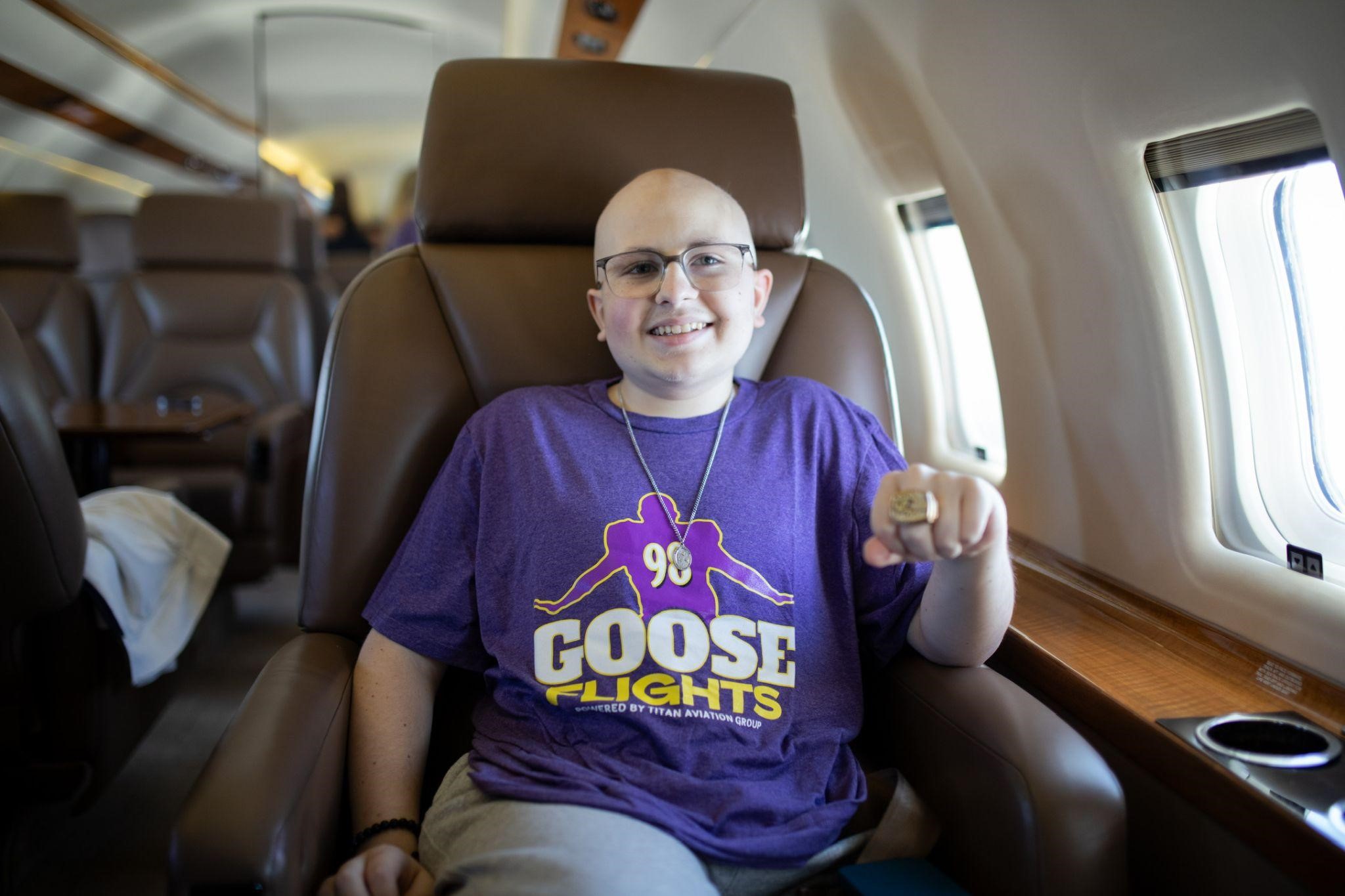 Learn About Cayden's All-Expenses Paid Super Bowl LVII Journey